ABOUT
Albert Daou, Certified Professional Inspector
BROAD EXPERIENCE
& ATTENTION TO DETAIL
Home Guard Inspections owner Albert Daou has worked in the home improvement and contractor supply world for more than a dozen years. He has built and renovated homes, manufactured and installed kitchen and bathroom components, consulted on historic home repair, overseen the rental and service division of a regional tool and equipment distributor, and managed and maintained rental properties. His broad experience and attention to detail give him unique insight into how a problem originated – and how it can be resolved.
Albert is constantly at the helm of his friends' and family's home improvement projects and established Home Guard Inspections so that he could help others in the same way he helps the people he cares about. He takes special pride in his ability to translate complex concepts simply and clearly, no matter how unfamiliar a homebuyer is with the construction industry. Albert enjoys connecting and communicating with all kinds of people, whether they are upgrading or downsizing, new to the area, or well-established locals.
Albert believes the job of a home inspector comes with tremendous responsibility, and he handles that responsibility with extreme care. "Any home inspector can walk through a home, open an attic hatch, take some pictures, and give a professional opinion," says Albert. "I will be the one who gets on the roof, crawls through the attic, and gets to the bottom of an issue. If anything seems out of the ordinary, I will do everything possible to identify the issue and make sure the homeowner or prospective buyer understands it."
Outside of business hours, Albert appreciates the great outdoors and enjoys hunting, fishing, and camping. He also loves renovating and re-selling apartments and houses because, just like in his work at Home Guard Inspections, he revels in uncovering problems and then solving them.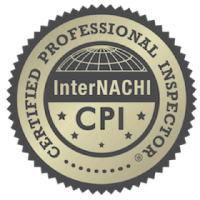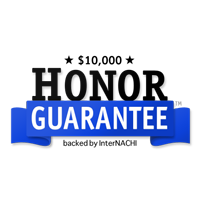 Albert is certified by the International Association of Certified Home Inspectors, the world's largest organization of property inspectors.
As a member, Albert upholds the association's Code of Ethics. As a certified professional inspector for Home Guard Inspections, he has passed a rigorous exam and regularly completes numerous other trainings and continuing education requirements to keep up with the latest Standards of Practice.
Thank You for Your Service
As a token of thanks, Home Guard Inspections offers a 15% discount to active and retired Firefighters, Police Officers, and Armed Service Members.
Book Your Inspection Today!
Ready to take the next step in your homebuying journey? Contact Home Guard Inspections by phone or email, or request an inspection now online.
CALL US
EMAIL US
SCHEDULE